Column 1
The Program on Intergroup Relations offers opportunities for practitioners—higher education professionals across the country, as well as faculty and staff here at the University of Michigan—who value social justice education.

Higher education professionals
Intergroup relations education across the country
Our team works with faculty, administrators, and higher ed professionals across the country on bringing intergroup dialogue programs to their campuses.
Year-round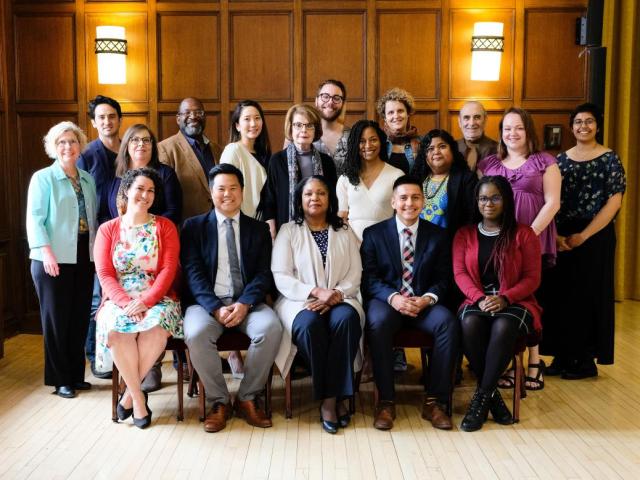 Consultations for colleagues that are outside of U-M to advance intergroup relations education across the country.
June 10-13, 2024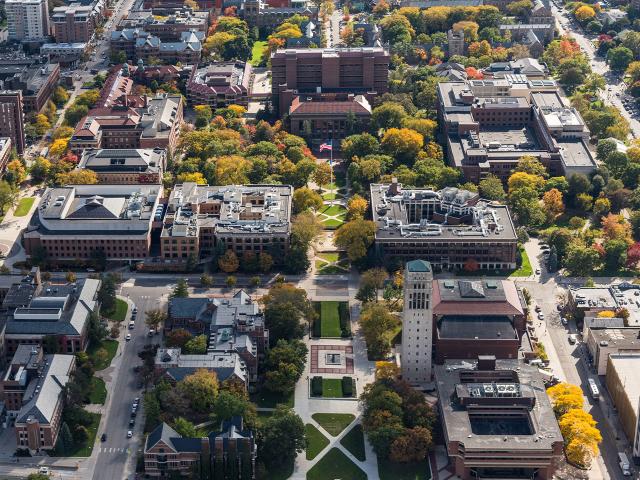 Join us to learn the philosophy and model of IGR for the purpose of creating a dialogue program on your home campus.
Community of Scholars
Faculty and staff at U-M
IGR's Community of Scholars is an intentional space for U-M faculty and staff to gain skills and experience with Intergroup Dialogue and dialogic pedagogy, while building meaningful relationships with passionate colleagues and IGD practitioners. Once you have participated in one of our offerings, we consider you part of our community! We nurture and invest in our Community of Scholars through semi-regular social gatherings and topical seminars open to those working for all three U-M campuses. We hope this community fosters connection, growth, and joy for colleagues who are interested in practicing and advancing social justice education at the University of Michigan.  
Learn more about our Community of Scholars opportunities below.
Fall semester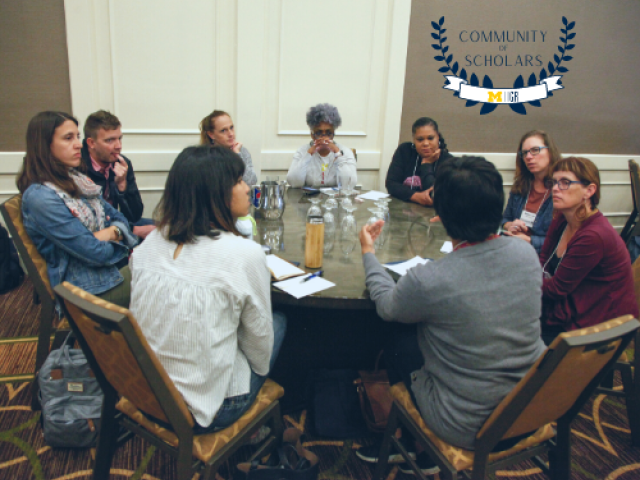 Six week seminar in the fall for faculty and staff interested in learning about Intergroup Dialogue pedagogy.
Winter semester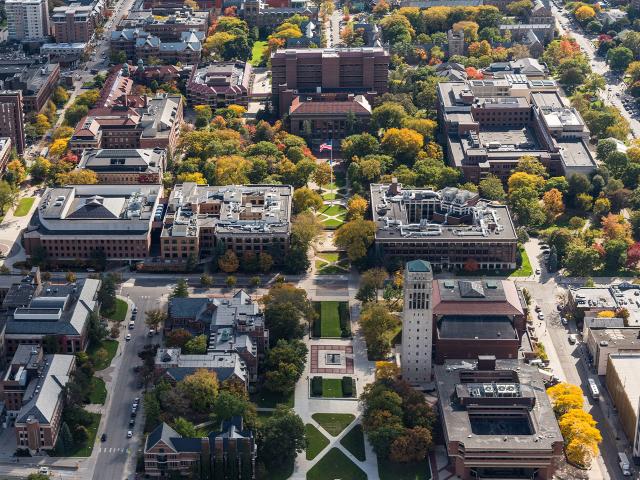 90-minute intergroup dialogue sessions offered during winter semester, facilitated by IGR faculty.

MORE ABOUT COMMUNITY OF SCHOLARS
Column 2
OPPORTUNITIES FOR PRACTITIONERS