June 30, 2023  |  By Nick Pfost
Seven staff and affiliates from The Program on Intergroup Relations (IGR) shared their knowledge, experience, and research with colleagues earlier this month at the Difficult Dialogues National Resource Center's (DDNRC) esteemed biennial conference. The gathering brought researchers, practitioners, and leaders to San José from around the country for meaningful conversations on challenging topics, promoting intergroup dialogue, and more.
Kelly Maxwell, DDNRC board chair and former IGR co-director, welcomed attendees to the conference and led a pre-conference workshop, "Advanced Facilitator Training," with Kathleen Wong. Maxwell is currently the assistant dean for undergraduate education at the University of Michigan's College of Literature, Science, and the Arts. 
Senior program manager Cesar Vargas-Leon and associate director Christina Morton led "Remembering Relationship: Unifying Indigenous and Black Feminist Ways of Knowing in Social Justice Praxis." The conversation invited participants to think about decolonizing academic spaces in tangible ways by returning back to shared humanity. 
Vargas-Leon joined program manager Meaghan Wheat, assistant director Deborah Slosberg, and program coordinator Emely Hernandez Rubio to deliver "The Hidden Work of Community Building for Conflict." During the session, the four discussed building community outside of dialogue that can lay a supportive foundation for voluntary participation in conflict.
Slosberg also facilitated "Anti-Critical Race Theory Laws: What Social Justice Educators Need to Know." During the roundtable dialogue, she led participants in reviewing anti-CRT laws, common items prohibited, how social justice educators may violate or appear to violate these laws, and legal arguments for their unconstitutionality.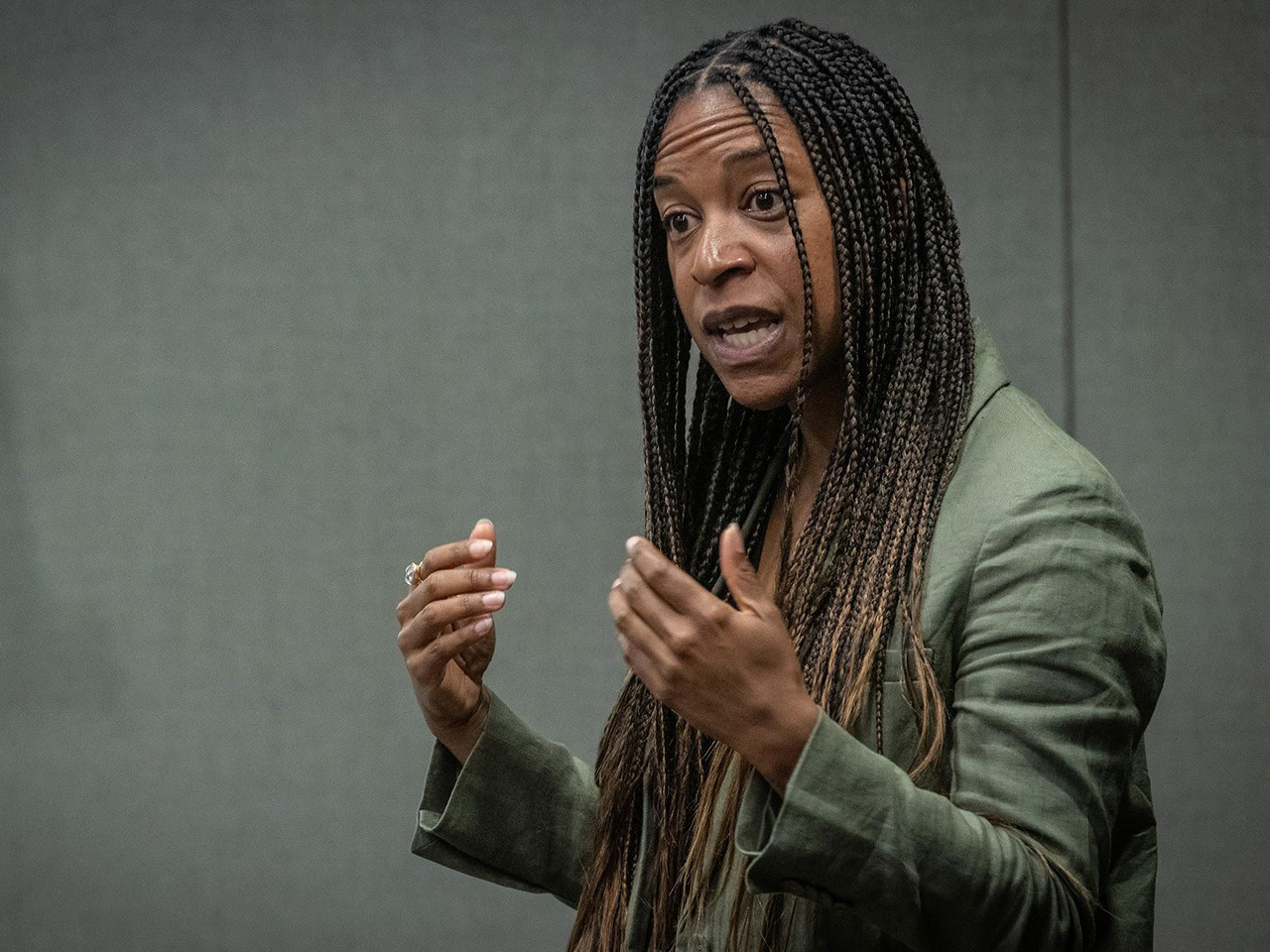 IGR lecturer Stephanie Hicks spoke to attendees about developing and implementing the IGR minor capstone course in her session, "Take Care: Infusing Self and Community Care Into IGD Courses and Programs." The capstone course teaches facilitators about care, reflecting on ways care has been part of their facilitation practice, and planning for their future social justice work with care as a value. 
The Program on Intergroup Relations at the University of Michigan continues to be a leader in the field of intergroup dialogue and intergroup relations education. Staff traveled to San José for the DDNRC on the heels of IGR's own National Intergroup Dialogue Institute, an initiative to help colleagues create dialogue programs on their own campuses. As they return from the conference, they look ahead to some well-deserved rest before starting to prepare in earnest for the coming academic year, steadfast in their deep commitment to facilitating students' learning about social group identity, social inequality, and intergroup relations.
Hicks photo courtesy of DDNRC
---
Read more